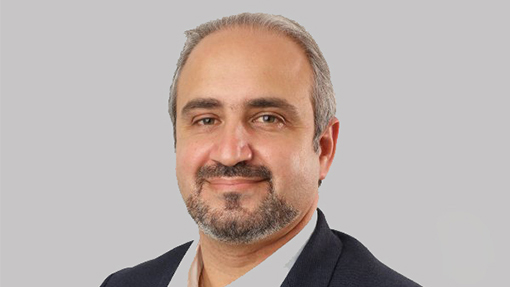 After studying history for five years and specialising in records management, I met Christian Chabrier, one of the founders of Arkhênum. I quickly joined the company as an operator, becoming the first employee. Over the years, I have become an expert in digitisation and have witnessed the evolution of technology and its use in our sector.
I progressed within Arkhênum and started meeting customers as a salesman, discovering their unique, ancient documents. I also got to meet experts and curators who are passionate about heritage.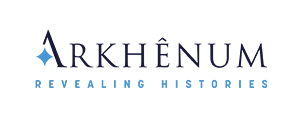 When Arkhênum joined the MOBILITAS Group in 2016, I became managing director. Then in 2021, I became managing director of the group's heritage division. Today, I see a continuity between that first employee who joined a small company and, 20 years later, the director of that same company who became the head of a business unit with no equivalent in the market.
My experience shows it is possible to combine records management and technology. The two must be mutually beneficial. Envisioned over 20 years ago, our heritage division has made this a reality.
Your passions and your team
Heritage of course, but I am above all passionate about managing my staff. I am very proud of each of them. We share a love for historical documents that are significant not only for our shared or institutional history, but also for our common humanity.
My other passion is sport, more particularly rugby and its inherent team spirit. It is the same spirit that guides the heritage department. When you bring together a stonemason, an archivist, a restorer, and a photographer, you need to be strongly united to move forward as a team and coordinate the magnificent projects that clients entrust to us. It doesn't matter whether our clients are internationally renowned, have little-known know-how or are of modest scale with extraordinary treasures that need to be preserved.
An emotional moment regarding a project or artwork
The day I discovered that a client I had helped on a smaller job was a partner in a very large haute-couture brand. What began as a minor project has culminated in Arkhênum digitising the entire production of this major brand. It has been a five-year project that has captivated the team and shown us that we, as a company, know how to take on international and strategic challenges.
More recently, I was particularly touched when we digitised objects from the Shoah Memorial, including armbands and other items collected during the Nazi raids.
Your wishes for the coming years for the MOBILITAS Group's Heritage Division

Our goal for the heritage division is to expand our range of expertise and bring new talent into the fold. We need experts with skills that complement the skills we already have. We can benefit from their expertise and their perspectives.
We also need to expand our influence internationally. After all, at our level, we are contributing to the sharing of cultures.
Give your past pride of place with MOBILITAS expertise, contact us.