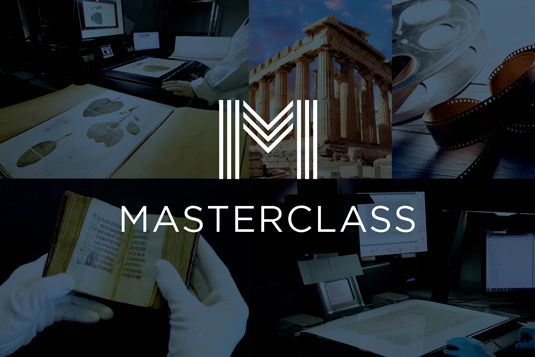 Comprising 10 different sectors, 1,000 professions and 300,000 companies, organisations and associations, the cultural and creative industries make a significant contribution to France's economy and boost the country's international image. In this context, the We are French Touch event, hosted by the Banque Publique d'Investissement (Public Investment Bank), took place on 23 and 24 November in Paris, in the presence of the French Minister of Culture, Roselyne Bachelot.
As a key player in the cultural and creative industries, the MOBILITAS Group's Heritage Division was invited to give a masterclass on the contribution of technology to the cultural and creative industries. This was a great opportunity to showcase the work of division members Arkhênum and AGP.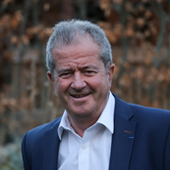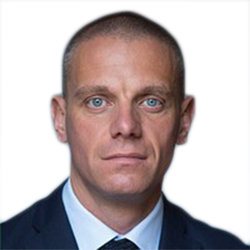 During his introductory remarks, MOBILITAS Group Supervisory Board Chairman Alain Taïeb touched on the deep and long-standing ties between the group and the BPI and its director Nicolas Dufourq. He also highlighted the foundations for international business success, taking examples from the MOBILITAS Group. "You have to be very strong at home, in your country, in your models, before going out to conquer the international market," he explained. "You need to have accumulated knowledge, to have succeeded and grown before you can rub shoulders with more complex and culturally different markets."
Combining art, culture, and history with innovative technologies
The MOBILITAS Group, which has become a global player in the last 50 years, is now able to respond to all kinds of customer requests in the heritage field. "Associating culture, art and history with innovative technologies has become the norm," says Laurent Onainty, Managing Director of Arkhênum and the MOBILITAS Heritage Division.
During the masterclass, Laurent Onainty presented several projects undertaken by Arkhênum and la Reliure du Limousin to restore and preserve written heritage. According to Laurent, companies leave an indelible historical trace through their written heritage which deserves to be valued. With more than 120 employees, 10 production sites in France and abroad, on-site workshops, and more than 15 million pages processed manually each year, Arkhênum and la Reliure du Limousin offer a unique range of expertise. "Beyond a true synergy, it is a unique service offering that meets the demands of some 10,000 customers worldwide," says Laurent Onainty.
Heritage preservation in the service of authenticity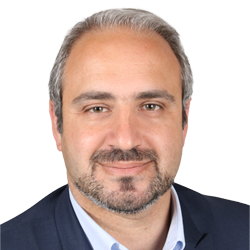 The audience was treated to images of the preservation of lettering on medieval charters, the digitisation of heritage treasures, such as the Mont-Saint-Michel manuscripts, and the preservation of extremely fragile manuscripts from Timbuktu.
"Above all, our job is to preserve and conserve," Laurent Onainty emphasised. "We are also committed to authenticity, in a time when it is easy to manipulate history. Bringing these ancient treasures back to life gives historians and the public access to the true history of France and the world."
Following a video on the digitisation of the League of Nations archives in Geneva, Switzerland, carried out by Arkhênum, Laurent added: "We are in a position to put technology at the service of history and share knowledge that was inaccessible until now. Our love of heritage is at the service of untapped history."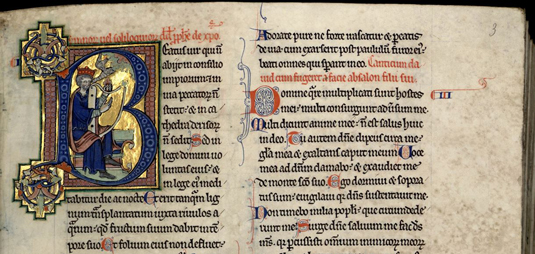 Technology for the benefit of art and heritage
Sharing Laurent's passion for heritage is Gaël Hamon. This stonemason, who notably worked on the Notre-Dame de Paris cathedral, founded Art Graphique & Patrimoine (AGP) in 1994. The company is a leader in the 3D-digitisation of historic buildings and monuments and a pioneer in augmented reality. Its achievements include the digitisation of the Château de Versailles, the Paris Opera House, the ancient theatre of Palmyra in Syria and the immersive Virtual Museum® experience.
During the masterclass, Gaël Hamon explained: "Today it's easier to understand technology than to learn a highly technical, niche skill like stonemasonry. Technology is at the service of art and heritage, not the other way around." And Gaël would know. Among its most recognised projects, AGP digitised the cathedral of Notre-Dame de Paris between 2010 and 2016. "We made a digital duplicate of the structure before it was totally destroyed by the 2019 fire, the result of 150 scans accurate to one millimetre, with a total of 3 to 5 billion reference points," Gaël Hamon says.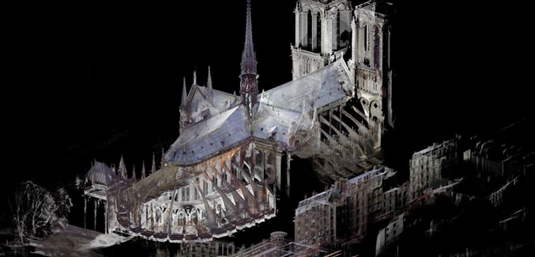 Reaching out through preservation and digitisation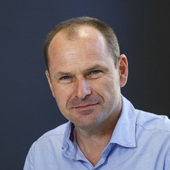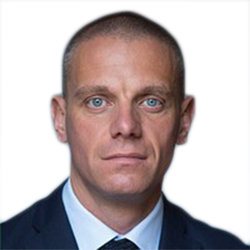 Equipped with drones, lasers, and cameras, the AGP team was also dispatched on a special mission just after the fire to carry out a complete inspection of the monument and obtain valuable data on its post-fire condition. "This 3D acquisition work was essential to preserve the damaged monument and allowed the project management team to rebuild the cathedral after the blaze," says Gaël Hamon.
Buoyed by these successes, AGP is expanding internationally, with 33 employees from 15 different professions in Europe and Russia but also in more complex countries like Syria and Somaliland. "We built up French know-how and then exported it to the rest of the world," says AGP's founder. "Being open to international heritage allows us to understand the culture of others. We are all doing unusual jobs".
The heritage division's extensive expertise in the preservation, restoration, protection, digitisation, and enhancement of heritage make it possible to meet the needs of both private and public clients, regardless of their country of origin, and it even manages to predict them!
Seizing technological opportunities to enhance heritage
For Laurent Onainty, history seems bound to repeat itself. Between 2000-2010, 2D-acquisition technologies were far more advanced than the world wide web. "It was impossible for us to transmit colour and high-definition images through the Internet at the time. We were forced to use black and white images."
Today he experiences the same difficulties with 3D models. "We can produce an exact digital replica, accurate to one millimetre, but unfortunately, it is difficult to deliver these replicas to the public," emphasises the Heritage Division General Manager. "Today we see a degradation rather than an enhancement."
But the rise of 3D technologies in everyday life, like headsets and the metaverse, will certainly increase transmission capacity tenfold in a few years. "We are getting ready for this to happen," says Laurent Onainty. "These technological developments will make it possible to never again sacrifice authenticity and quality."
For us: history is synonymous with emotion and passion. No task is impossible!
Your Heritage is a treasure! We are at your disposal to share our know how!