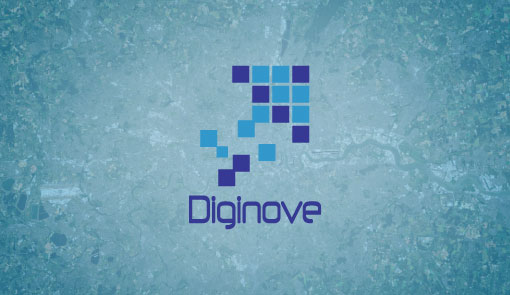 By investing in the Aix-based company, the MOBILITAS Group has given new impetus to the growth of its physical and digital records management division. The objective is now to turn the French gem into an essential player in geospatial data.
At the Aerosud trade fair, Diginove took part in a round table on how to manage the data provided by earth observation satellites. Major players in the space industry were also present, including Jacques Beas-Garcia, head of the CNES (Centre national d'études spatiales) Connect programme and geospatial data expert; Lydia Hutin, head of European Space Sales at CS Group and leader of the Cospace working group on geospatial data; and Véronique Soulé Revel, co-founder of the earthLIVE spinoff project, based on producing new observation data.
And for good reason: to date, a large amount of geospatial data remains unused. To create value from this data, a new economy has been developing for the past nine years.
An industry that is getting organised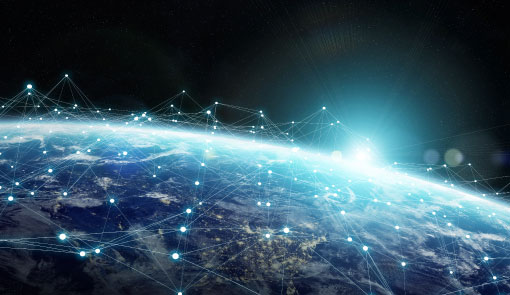 Led by GAFAM in the United States and BATX in China, there have been record investments in infrastructure for geospatial data storage and processing, in line with strategic development objectives in the digital market.
In Europe, too, stakeholders are organising themselves around key issues, such as the distribution and processing of geospatial data and the sovereignty of the cloud offer in the European Union, with particular focus on the Gaia X project.
It is against this backdrop that Diginove is contributing to the development of the sector. The company uses satellite data to help clients analyse the impact of climate change and develop preventative healthcare policies.
Demographic and social challenges
Founded in 2016, Diginove was built on the realisation that, in Africa, Latin America and South-East Asia, satellite images were an effective means to study populations and could be used to inform health, energy, climate and urban policy.
Supported by the Centre national d'études spatiales (CNES) and the European Space Agency (ESA), the project, known as TeleCense, combines demographic models and building identification to estimate the population, its movements, and its evolution in a given geographical area. This requires cross-referencing multiple data sources, such as satellite images, health data, demographics, and positioning.
Anticipating climate risks worldwide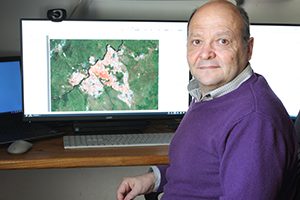 Thanks to its partnership with the MOBILITAS Group, Diginove can continue its international expansion, making its innovations available to a larger audience.
"Our association with the MOBILITAS Group, which is present in 90 countries, mostly in Africa, allows us to present real-life case studies to the governments and companies in our target countries and move our projects forward," emphasises founder and chairman Michel Bénet.
In November, for example, Diginove started a new project with AXA Climate on the effects of rising sea levels on populations and industrial sites in different regions of the world. This work, which improves risk analysis, demonstrates that Diginove is one of the companies in the space industry on the forefront of French innovation.
"I am convinced that TeleCense can serve many public and private enterprises by allowing them to anticipate, and thereby mitigate, the consequences of future crises, particularly those linked to climate change," explained Michel Bénet.
Overcoming challenges
Having embarked on these ambitious projects, Diginove and its fellow European stakeholders face serious challenges. One of the advantages in Europe, thanks to the Copernicus programme, is the availability of free satellite images, which makes it possible to design services with a broad application. "Our core business remains geospatial data," says Michel Bénet. "But it is a lot more interesting when it is integrated with an entire range of other sources for a specific purpose."
Another challenge the company faces is its processing capabilities, which are essential for converting colossal amounts of geospatial data into useful information. Says the founder of Diginove, "We need to rely on the French research system, major space groups and startups to create a new model for managing geospatial data and, consequently, build a new European strategy."