Hanoi is known to be very welcoming of foreigners and benefits greatly from its geographical location and proximity to China. The city is overtaking Bangkok, Singapore, and Hong Kong, which have become too expensive for many. It also provides direct access to all regions of the country and is increasingly establishing itself as an economic hub.
Hanoi strives to preserve traditional Vietnamese culture, thereby providing newcomers with a more authentic experience than Ho Chi Minh. Historic buildings like the superb Ngoc Son Temple, located on an island in the heart of the city, cannot be overlooked. It is equally difficult to imagine the thousand-year-old capital without the thousands of mopeds that ply its streets day and night or to resist the temptation of sitting on the pavement while savouring a bowl of phô, the traditional Vietnamese soup.
Tradition in Hanoi is omnipresent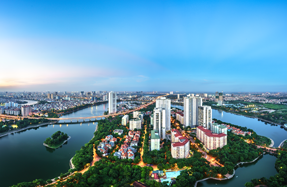 The centre of the city retains much of its historical layout and architecture. Each district has its own speciality: Hang Bac for goldsmiths and silverware, Hang Lan Ong for herbal products, and Hand Ca, the fishmongers' corner. Hanoi is also home to the Thang Long water puppet theatre, one of the few traditional playhouses still in operation in the country. This art form, which originated in the 11th century, is inspired by rice farming and local daily life.
The "city beyond the river" is bathed in water. Built on the banks of the Red River, its districts are populated by lakes, including the famous Hoàn Kiếm Lake at the epicentre of old Hanoi. Tai Chi lovers meet on the riverbanks in the early morning to practise their art, a charming custom that enchants many expatriates, an increasing number of which are French.
A strong French heritage
Vietnam is a former French colony and was the capital of French Indochina from 1902 to 1953. For years the dynamism of Ho Chi Minh attracted many large multinationals, but now the historic capital of Hanoi is luring more and more French companies and their employees.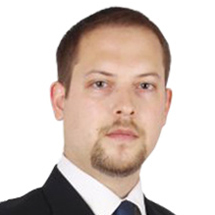 "Hanoi is an exotic destination that people dream about," says Clément Fagon, Regional Director for AGS in Asia. "French expatriates can take advantage of the city's cultural wealth without losing touch with their roots." Indeed, Hanoi is the only city in Asia where you can find real French baguettes and traditional French gastronomy, which is very popular here. It is not uncommon to hear people speak French in the streets of the city.
Some 10,000 French people live in Vietnam, most of whom have been seduced by the tranquillity and charm of Hanoi. AGS has helped 259 French families move to and from the city since the group began operating in Vietnam in 2013.
Do you need help or advice to prepare your move to Hanoi or elsewhere in Vietnam? Contact Clément Fagon, Regional Director for AGS in Asia: clement.fagon@mobilitas.org.