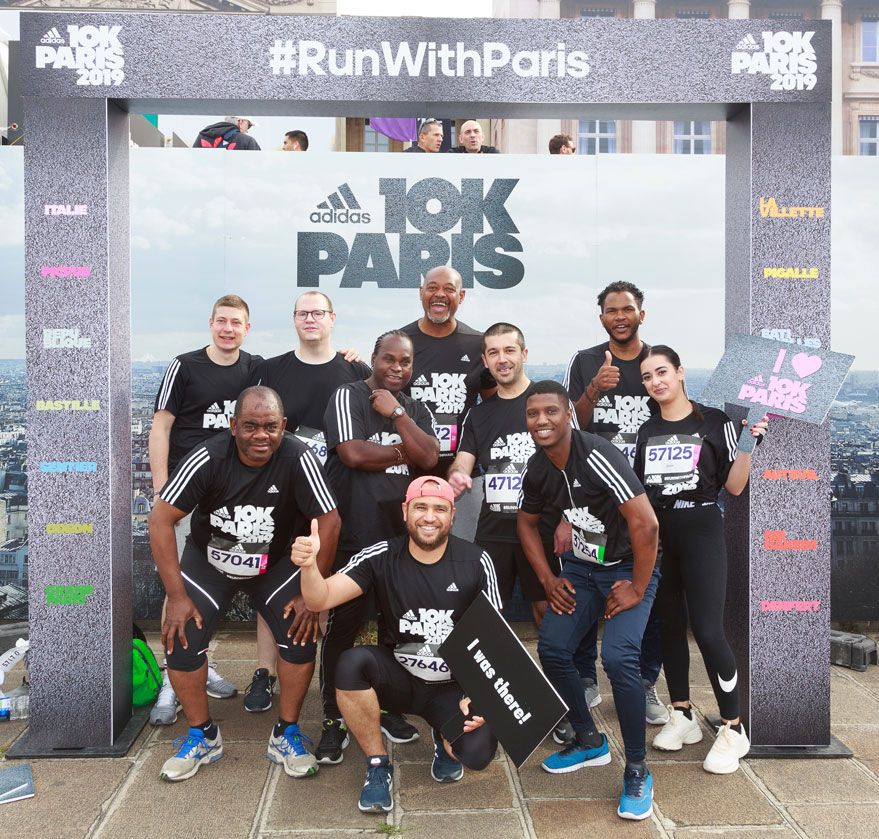 Ten members of AGS Paris teamed up to compete in the Paris 10K road race in the heart of the French capital.
A team from AGS Paris took part in the 9th Paris 10K on Sunday, 9 June 2019.
Sponsored by Adidas for the second year in a row, this ten-kilometre race takes place right in the heart of Paris. The route, marked with the most beautiful monuments of the capital, starts from the Place de la Concorde and ends on the Esplanade des Invalides. It also includes the Palais Garnier, the Louvre Museum, the Grand Palais and the Eiffel Tower.
More than 22,000 runners who participated in this year's race could register individually, in teams by district, or through the corporate challenge. The ten staff members from AGS Paris formed a team and participated in the corporate challenge, running under the AGS brand colours.
The event also turned out to be a great team-building session for the participating staff members while the festive atmosphere created a beautiful moment of sharing. The AGS Paris team is excited to be taking part in next year's event as well.