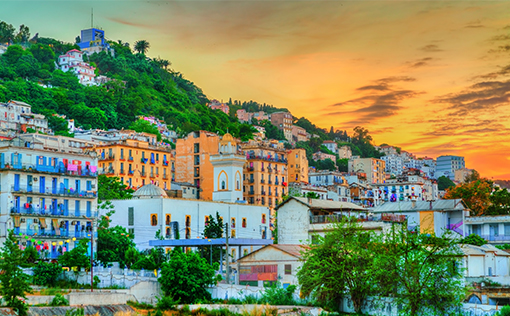 The FAIM standard is widely seen as the gold standard of quality in the international moving industry, and Algeria branch manager Alexandre de Beauregard and his team now work at the only moving company in the country to have met its stringent requirements.
The certification is overseen by FIDI, the global alliance of international moving and relocation companies. The trusted red and black FAIM logo signals to families and businesses wanting to relocate to, from, or within Algeria that AGS abides by international quality standards.
Algeria's relocation powerhouse
Established in 2005, AGS Algeria mainly operates in the country's capital, Algiers, where most foreign residents stay. Because most of the city is built on hilly terrain with narrow streets, heavy goods vehicles and containers are not allowed during the day. They are also impossible to use in residential areas.
But despite these challenges, AGS Algeria is committed to high-quality service. Alexandre and his team take care of all the customs clearance on behalf of their clients and facilitate an average of 150 moves per year.
They use smaller vehicles in the city, and moving coordinators provide the most personalized service possible, covering everything from office moves and factory moves to shipments for NGOs and embassies. They are also bilingual in French and Arabic, with many mastering English.
Meeting the golden benchmark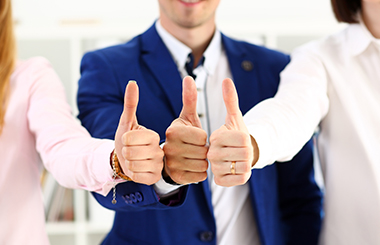 For Alexandre, meeting the conditions of the FAIM certification occurred naturally. "As a branch of the AGS network, we already comply with the group's [high] quality standards," he explained, "[But] this process allowed us to formalise and clarify how we have been working and made us more rigorous internally."
As a FAIM holder, AGS Algeria has also committed to maintain the FAIM Quality Standard by meeting over 200 defined quality points. These cover all aspects of the company's operations, including service quality, supply chain management, data protection, and managerial ethics. While on-site audits happen every three years by  internationally acclaimed EY, the FAIM standard also encourages its holders to strengthen their oversight by requiring yearly self-assessments.
To guarantee that FIDI affiliates are financially sound, they must also submit financial documents annually to prove they are creditworthy and can pay their bills – an important tool to build customer trust.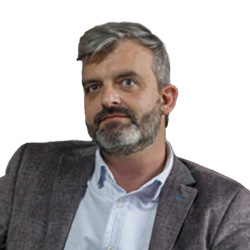 For Alexandre, becoming FAIM certified was an organic progression intended to show the world that AGS Algeria is at the top of its game: "We decided to obtain this certificate to be recognized as a quality player on the Algerian market, capable of offering a service of an international calibre."
So if you are planning a move to or from Algeria, why not work with the one company in the country guaranteed to offer you quality service. Contact Alexandre and his team for your free quote.