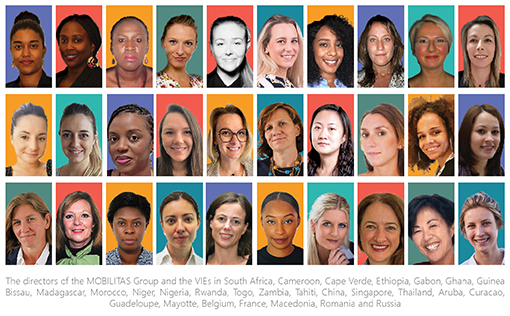 She would become the first in a long line of inspiring women to take the group from strength to strength. Next, her four children – the second generation – took the reins: sons Alain Taïeb, today Chairman of the Supervisory Board, Serge and Gilles and daughter Joëlle Castro, members of the Supervisory Board.
As the culmination of her commitment to the family business, Joëlle, after having held management positions within the group for more than 30 years, was awarded the Légion d'Honneur in 2019 for her illustrious career and her work promoting women in the business world.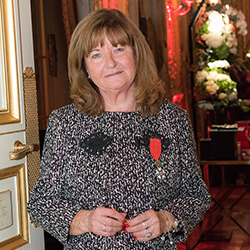 Today, the group's governance bodies continue this commitment. The MOBILITAS Supervisory Board counts three women among its nine members. Rene Webster, who is Group Director for the Relocation Division and holds the holds the key position of Group Lead for CSR, has recently been appointed as a member of the global group Operating Board.
Indeed, there are women guiding the group at every level of the organisation and on every continent. MOBILITAS counts 34 women amongst the managers of its subsidiaries across France and its overseas territories, Europe, Africa and Asia. These include Sophie Lucas General Manager of AGS Paris, MOBILITAS' largest subsidiary; Karen Truebody, International Director of the Records Management division, based in Cape Town; Cécile Arabeyre, who heads up the group's support functions; Nathalie Jeanneau, who oversees the entire African network (54 countries); and Florine Eikenaar, who heads up the Caribbean network.
The active involvement of women in the MOBILITAS Group, whether at its inception or during its development, has instilled in the company a pragmatic, benevolent and loyal mindset. And all this in industries often perceived as predominantly male. Gender equality and training have consistently formed the pillars of the MOBILITAS Group's human resources policy, as evidenced by, among other things, its membership of the United Nations Global Compact since 2009.
Looking at the organisation in more detail, it is even more remarkable that 13 of the group's African branches are managed by women. In countries where the geopolitical outlook can be precarious, they manage their subsidiaries with courage, determination and great efficiency.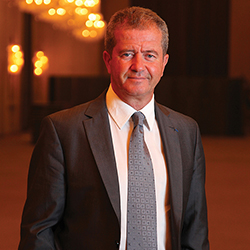 Recruitment plays an important role in ensuring that women remain well represented, particularly the Volunteer in Enterprise (VIE) programme, which MOBILITAS has supported for many years, and which attracts numerous female candidates. For example, of the 18 VIEs that MOBILITAS recruited during the COVID pandemic, more than half were women. And of the 9 VIEs who permanently joined the group, 7 have become branch managers or deputy managers.
"The number of positions held by women since our inception is a true reflection of the culture of our family business. Contrary to popular belief, our industry, which is considered to be male dominated, attracts women and gives them remarkable opportunities to hold positions of responsibility, in which they perform brilliantly. MOBILITAS a living example of this," concludes Alain Taïeb.