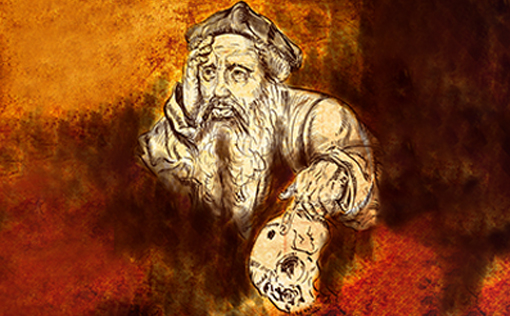 Born around 347 in Stridon, a Roman city between Slovenia and present-day Croatia, Jerome studied in Rome and converted to Catholicism at the age of 18. He continued his studies in Gaul, developing a passion for theology. He learned Greek and Hebrew in addition to Latin and became a leading Roman historian and theologian, as well as a great translator.
In 373, he left for Antioch in Syria to continue his education, living as a hermit in the desert of Chalcis for several months. There he began a correspondence that would become part of his works, and that would allow us to know him better. On his return to Antioch, he was ordained a priest. He then left for Constantinople for three years, between 379 and 382, with the aim of perfecting his studies on the scriptures. There he met Gregory of Nazianzus, a bishop of a small community of Christians, who quickly became his teacher and introduced him to the study of  scripture.
Chosen by the Pope for a new version of the Bible
In 382, Pope Damasus I chose Jerome of Stridon as his secretary and advisor. Impressed by the breadth of his knowledge, he asked him to revise the Vetus latina, the Latin Bible translated from Greek then used by the Roman Church. This text had been translated many times and the Pope wanted a version closer to the original.
To achieve this, Jerome did not rely on the Vetus latina, but rather used archives and texts in Latin and Hebrew. When the Pope died, he even left Rome and returned to the Holy Land to enhance his knowledge of the Hebrew Scriptures.
A controversial use of records
The use of these Hebrew records upset the Christian community and went against the opinion of most Christian scholars of the time, who opposed the use of Hebrew texts. Jérôme explained that his translations were not "word-for-word but meaning-for-meaning". For Jerome, "to ignore the Bible is to ignore Christ (Commentary on Isaiah, prologue)". This is why he devoted his life to making Sacred Scripture known and to encouraging people to read it.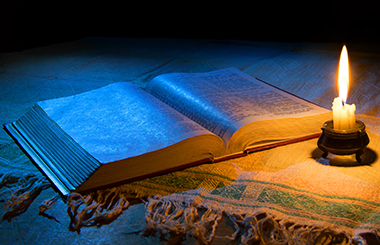 In total, he devoted the last 34 years of his life to his translation of the Bible, which was completed in 405 and became known as the Vulgate. In 1454, it became the first printed book, under the title the Gutenberg Bible.
Designated Patron Saint by Boniface VIII
The Council of Trent made it the official Bible of the Roman Catholic Church in 1546. The Vulgate remained the official text until 1979, when it served as the basis for the contemporary Nova Vulgata.
At the same time, Jerome wrote commentaries on the Bible so that the reader could judge for themselves the most credible version between the existing opinions. To produce these writings, he relied on a vast number of records, leading Pope Boniface VIII to name him the Patron Saint of translators and archivists in the late 13th century.
This colossal work remains his main accomplishment, but it is not the only one. We are fortunate to a collection of his correspondence. Spanning 45 years, it is composed of 150 issues, including 117 letters written by him. These writings allow us to learn more about this Saint, his style, his character (very intense apparently) and his passion for writing.
Typically portrayed as an aged hermit and bible translator, he passed away in 420. His remains were initially interred in Jerusalem but were later relocated to the Basilica of Santa Maria Maggiore, a major basilica in Rome, during Muslim invasions in Palestine.
Are you in need of expert records management services to preserve and protect your valuable archives? Contact the AGS Records Management team today.