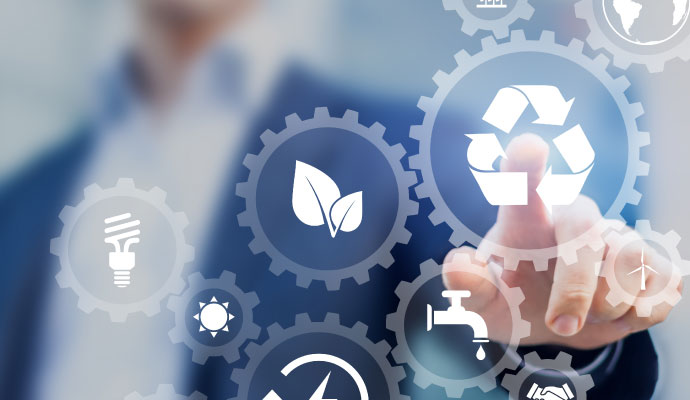 This distinction is an achievement for the Executive Relocations' team, who for more than 30 years has managed employees' domestic and global mobility on behalf of companies worldwide.
In France, Executive Relocations benefits from a local network of 10 regional offices with over 200 expert consultants. Internationally, a network of 300 certified partners across 55 offices in Africa and the Middle East helps relocating employees and their families to settle into their new lives in the best possible manner (immigration formalities, removals management, home search, schooling assistance, integration assistance, etc.).
The range of services offered is cohesive, comprehensive, or modular, and entirely customisable to the employee's profile and the destination country. Using Executive Relocations enables companies to optimise mobility costs, alleviate the stress associated with a transfer, encourage greater employee support for mobility, help improve the success rate of transfers and free up time.
Why a voluntary CSR policy?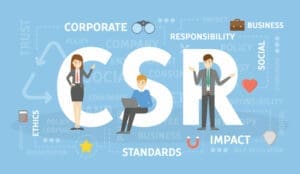 CSR is the implementation and practice of sustainable development by business. A company that implements CSR therefore seeks to positively impact society, respect the environment and conduct business ethically while being economically viable. Executive Relocations manages to achieve these objectives thanks to its stakeholders' support, i.e., employees, clients, partners, and shareholders.
Implementing a CSR policy is an intensive process that requires a step-by-step execution. "For a company concerned about its global impact and in search of meaning, a CSR policy is a continuous improvement process, reflecting a committed state of mind," explains Albin Porquez, CEO of Executive Relocations. "We are proud of this new medal and this renewed recognition. It is an additional incentive to continue our ambitious CSR policy in France and in the other countries in which we operate."
Consistent commitments are key
Companies that commit to voluntarily instituting a CSR policy integrate these elements beyond the minimum legal framework placed on them, by implementing best practices and exploring new business models.
In practical terms, Executive Relocations has measured the carbon footprint for each move carried out in France and globally since 2018. In 2020, the company recorded a 9.3% reduction in greenhouse gas emissions from the moves it managed for its clients, representing more than 7.6 tons of CO2.
As a socially responsible company, Executive Relocations has also put in place a strict ethical charter. It meets the requirements of integrity and impartiality and complies with the international quality standards, ISO 27001:2017 and the EURA Global Quality Seal. In terms of social responsibility, Executive Relocations' commitments are based on various long-term objectives, such as the integration of disabled workers through employment, gender equality in HR and salary policy, non-discrimination and equal opportunities.
These CSR efforts enhance the company's image in the eyes of its customers and its own employees, but above all, they facilitate better resource management, thereby improving productivity and ensuring long-term survival. According to a study by France Stratégie, CSR improves a company's overall performance and provides an average performance gain of 13% compared with companies with no CSR policy in place.
The EcoVadis label, a global standard for CSR assessments
Since its creation in 2007, EcoVadis has become the world's largest and most trusted sustainability and CSR rating organisation, with over 75 000 companies assessed worldwide. The EcoVadis rating system is based on a set of 21 non-financial indicators grouped into four themes that cover the international standards of responsible management: environment, social and human rights, business ethics and supply chain management. Scores ranging from 1 to 100 and medals are awarded to companies according to their size and industry. There are four levels of recognition: bronze, silver, gold and platinum. The highest distinction, the EcoVadis platinum medal, is awarded to the top 1% of best-performing companies.
The assessment methodology, which is a global CSR standard, is based on international sustainability standards, including the Global Reporting Initiative, the UN Global Compact and ISO26000, covering 200 procurement programs and over 160 countries. It also facilitates the development of corrective actions to improve performance. Its ultimate goal is to contribute to a global marketplace in which technology becomes a tool for a sustainable economy, through increased accountability of companies and decision-makers.
Read more at https://www.executive-relocations.com/en/about-us/our-ethical-charter.