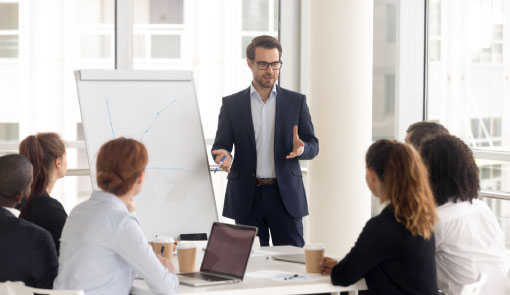 The challenges of working for a family-owned company may differ from the challenges at other companies. Therefore, the needs of employees are also different. This was the starting point that led to the creation of the ALETIA training organisation (Alliance des ETI Agiles).
Six family-owned and operated French companies wanted to offer their employees training courses that addressed the reality of their specific business challenges. In 2017, Mobilitas, GT Logistics, GT Solutions, Poclain, Radiall and Terideal decided to pool their training and management resources to create ALETIA and offer their employees the training that met for their exact needs.
"The development of our companies cannot be separated from that of our employees," assures Christophe Mordelet, MOBILITAS HR Director and General Secretary.
The creation of a trustworthy space, where employees can share good practices and field experience, fully equips them to face the daily challenges and managerial culture encountered in family-owned companies.
Programmes jointly developed with the SMEs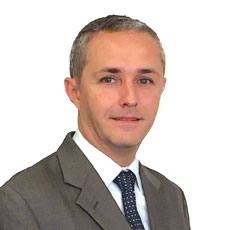 ALETIA's objective is to actively take part in the development of its founder SMEs by offering inter-company training, intra-company modules and individual management coaching.
Training programmes are jointly developed by the founding members to incorporate their specific requirements. Some key ALETIA training courses have been created through this collaboration, including, "Being a manager in a family business", "Developing your network" and "The agile change manager".
"In addition to the training they receive on a particular subject, employees also appreciate exchanging their views and sharing the challenges they face in similar positions but very different professional environments," says Christophe Mordelet. "Above all, these training sessions are dedicated to sharing views. As such, ALETIA welcomes new shareholders, family-owned or owner-operated SMEs, in sectors that are different to those of the current members, to diversify and boost exchanges."
The management of ALETIA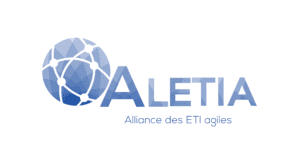 Each year, the organisation innovates with two to three new training modules on topics requested by the founders. They strive to keep course content as relevant as possible to the reality on the ground.
In 2021, ALETIA is considering developing courses related to remote working, crisis management, or team and project management to meet the current needs of employees and develop their skill sets.
By gathering employees from different sectors in the same training course, ALETIA enables them to compare their perceptions of global developments and find new ways of working.
In total, the institute trains more than 500 employees per year from the six founding companies. In 2021, 115 French Mobilitas employees participated in the training courses.