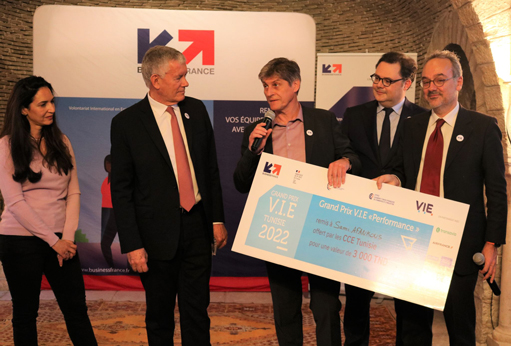 Congratulation to Sami Afankous! The AGS Movers VIE won the Performance Award on 30 March at the fifth edition of the Tunisia VIE Grand Prix. The event aimed to reward the best applications submitted by International Volunteers in Enterprise (VIE) who have been on assignment in the country since 1 January 2021. Applicants were evaluated on their innovation, creativity, integration into Tunisian society, or an atypical experience.
Thanks to his dedication and success, Sami Afankous convinced the jury to award him this honour. Jury members included the Foreign Trade Advisors of France, the Tunisian French Chamber of Commerce and Industry, the French Institute of Tunisia, and the Regional Economic Service of Tunis, the VIE Club and Business France Tunisia.
Unfortunately, Sami was traveling abroad during the award ceremony, which took place in the residence of his Excellency the French Ambassador in Tunisia. Michel Vuillin, Sami's manager and the branch manager of AGS Tunisia, accepted the award on his behalf.
The VIE program is a unique way to discover different world cultures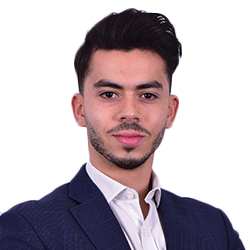 Sami Afankous is a graduate of KEDGE Business School with a bachelor's and a master's degree in international business. After initially working for a multinational company in Paris, he decided to gain international experience through the VIE programme. AGS, which has been committed to recruiting VIEs throughout the pandemic, hired him at the end of 2020 with the aim of developing the Tunisian branch.
After four months of training in France, Sami joined the AGS Tunisia team as business development manager. In this role, he analysed the local international moving market, identifying new international competitors and collecting useful pricing information.
For him, Tunisia is perfectly positioned "at the crossroads of the African and Mediterranean markets".
The VIE programme offers the opportunity to take on responsibilities early on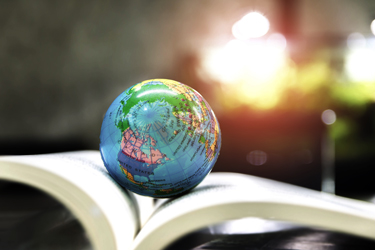 Sami's goal was to understand what AGS needed before creating a marketing and sales strategy to help the group achieve its objectives. He also engaged with customers, followed up on all incoming requests, and assisted management in several projects, such as responding to tender requests, managing sales support, and logistics support.
Sami had already been exposed to international business through internships and university exchanges in Morocco, Spain, Mexico and China. Joining the MOBILITAS Group, a family-owned company present in 97 countries, allowed him to take on responsibilities at an early stage of his career and use all of his skills. He plans to do even more for the company in 2022! Congratulations, Sami Afankous!
Planning a move to Tunisia? Contact us today!