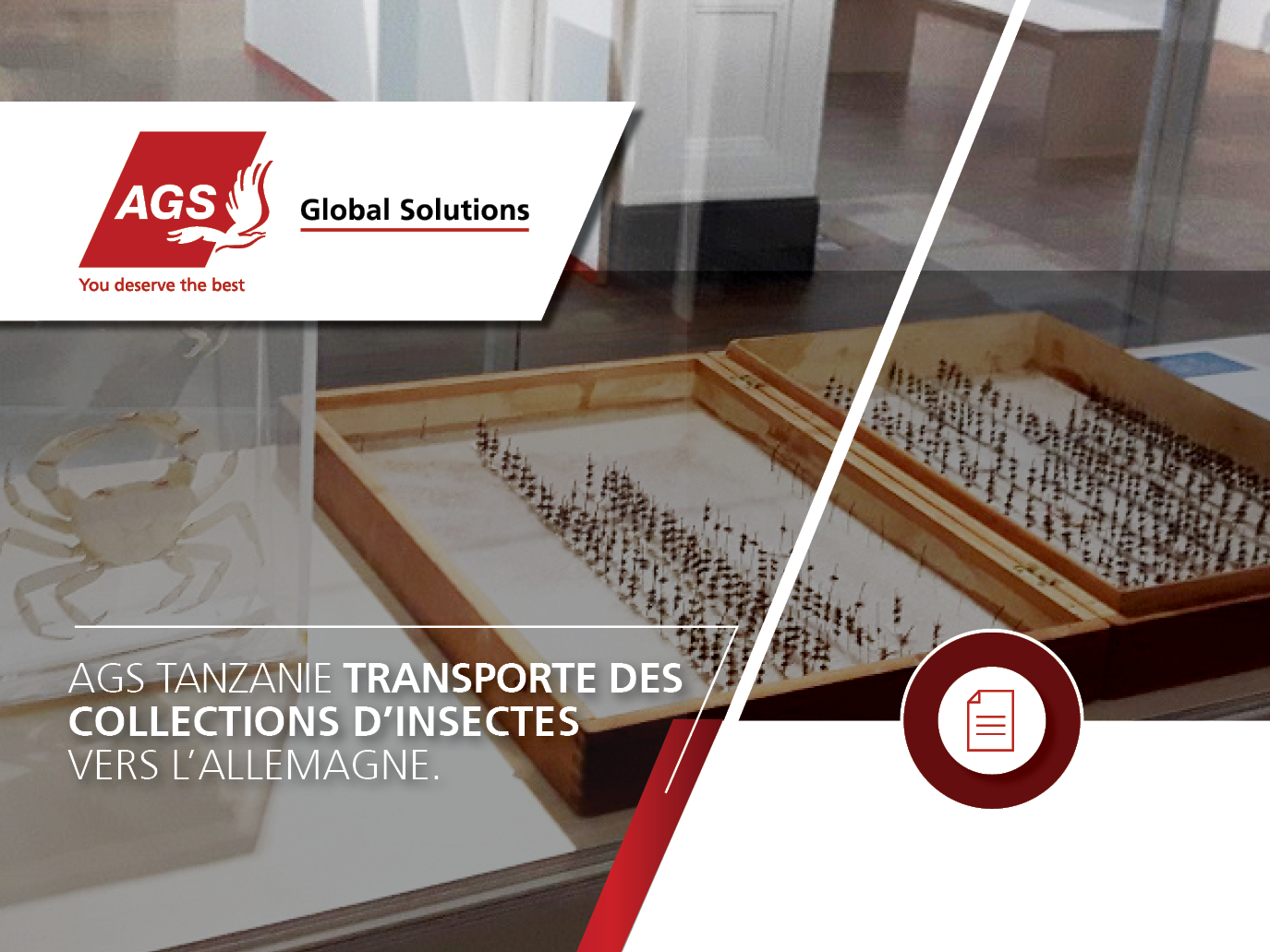 AGS Tanzania was tasked with transporting a collection of naturalised insects to the MARKK entomology museum in Hamburg, Germany, earlier this year.
The museum borrowed the insects from the Tanzanian National Institute for Medical Research for display at an exhibition dedicated to the Amani Biological and Agricultural Institute in Tanzania.
AGS Tanzania and AGS Germany worked closely together to ensure the successful completion of this very delicate project.
"The project implementation took around three months," explains AGS Tanzania Branch manager, Baptiste di Tria.
"The main challenge was to obtain permits for the insects to leave and return to the country. We had to work in cooperation with the Ministry of Health and the Ministry of Agriculture to obtain all the permits ".
At the end of the special exhibition, AGS was on hand to ensure that the collection made its way back home to Tanzania safely, rising to the challenge presented by this unusual – and unique – cargo.