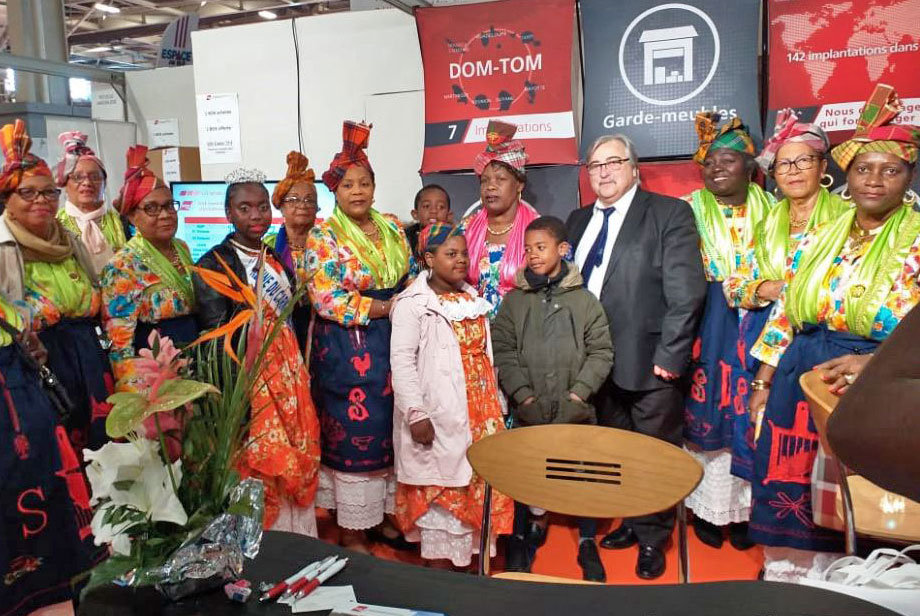 More than thirty AGS Paris staff members, supported by branch managers from the French Overseas Territories, were present at the Foire de Paris 2019.
AGS Paris has once again risen to the occasion and represented the group at this year's Foire de Paris. This major European exhibition celebrated its 14th year and was held at the Porte de Versailles from 27 April to 8 May 2019. The event gathered 1,700 exhibitors and welcomed more than half a million visitors.
More than thirty AGS staff members from various departments took turns at the AGS booth to welcome visitors and talk to them about the services offered by the group.
Members of other branches including François Chataigne (AGS Guadeloupe), Bertrand Chelim (AGS Martinique), Aurélien Buisson (AGS Reunion) and some sales representatives from AGS Poitiers and Le Mans gave a helping hand to the Parisian team. The attendance of the AGS FOT team was more evidence of the company's global reach and service offering at both origin and destination.
The AGS booth was the highlight of the Hall Terre des Tropiques during the twelve days of the Foire de Paris. Visitors were seduced by the warm atmosphere created by the volunteers and the performance of many artists including: Jacob Desvarieux (Kassav group); Princess Lover; Patson; Dede Saint-Prix; Zodiak; José-Pierre Fanfan; Luc Sonor; Miss World Guadeloupe and Oxygène des îles.