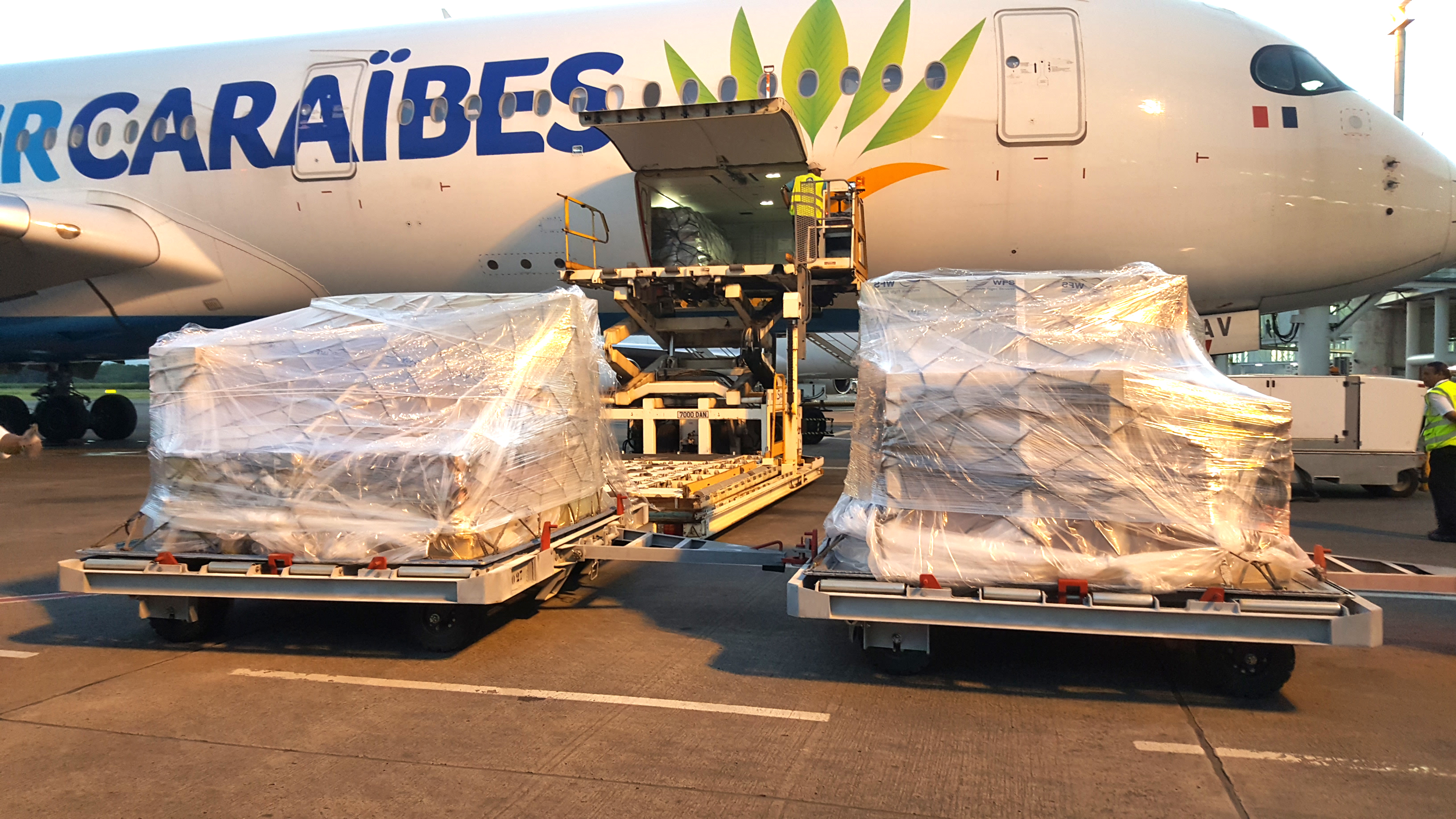 As part of the exhibition "The black model, from Géricault to Picasso", AGS Guadeloupe was tasked to take charge of the transportation of works of art from the airport to the Memorial ACTe.
The Caribbean Centre for Expression and Remembrance of Trafficking and Slavery (Memorial ACTe) in Guadeloupe is welcoming an awe-inspiring exhibition dedicated to black models through two centuries of art history. AGS Guadeloupe had the honour of being chosen to transport the works of art from the Pointe-à-Pitre Airport to the exhibition venue.
Organised by the Memorial ACTe, in collaboration with the Orsay Museum of Paris and the Wallach Art Gallery of New York, the exhibition entitled, "The black model, from Géricault to Picasso", is taking place from 14 September to 29 December 2019 in Pointe-à-Pitre. Made up of a hundred pieces (paintings, drawings, photographs and historical documents), the exhibition shows the evolution of artists' views of the black model, from the beginning of the 19th century to the end of the first half of the 20th century.
The transportation of these many works of art is a rather complicated operation and the team from AGS Guadeloupe, under the management of François Chataigne, had to take special care to make sure this delicate mission went according to plan.
The artworks arrived in Guadeloupe on five different flights, from 21 to 28 August 2019. François was present at the unpacking of the crates from the plane and supervised this unusual move from end-to-end. The branch used a refrigerated vehicle to keep the crates at the required temperature of 22°C during transportation.
The AGS Guadeloupe team was escorted by three motorcycle policemen and some members of the Raid (special task force within the French police) as they unloaded the precious delivery to Memorial ACTe, under high security.
When it comes to works of art, even the preservation of empty crates is not left to chance. To ensure that the protective foam packaging does not deteriorate in the heat of the West Indies, AGS is using a refrigerated container, capable of keeping the crates at a temperature of 22°C, throughout the exhibition.
Congratulations to AGS Guadeloupe for successfully completing this project. The artworks will be returned in January 2020.