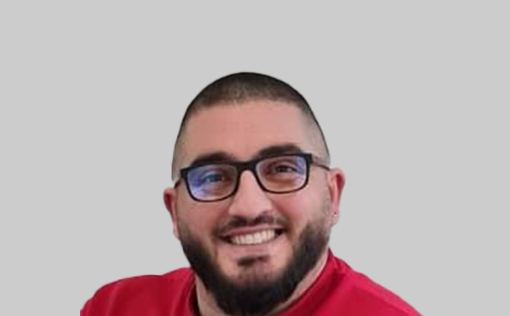 Eddy Nait Liman, head of three conservation centres in the Île-de-France (Paris) region, puts customer and team satisfaction and at the heart of his management style.
"If someone is looking for me, I'm always in the field. I'm rarely in my office." Eddy Nait Liman doesn't stop. The AGS Records Management manager oversees three conservation centres in Marly, Taverny and Ressons sur Matz.
After he joined the company "on 9 February 2015" as manager of the Marly depot, he embarked on a path of career development. "The company opens doors and provides opportunities to young talents – like I was – by trusting them and valuing their contributions. In turn, I have supported my colleagues, some of whom now hold key positions in AGS Records Management."
Each week, Eddy Nait divides his time between the three sites. First up is Marly, where he spends two days with its 14-member team. "Marly is 11,000 square meters, with a large logistics centre and massive storage capacity on site," he explains. "Thanks to this conservation centre, we can meet the records management outsourcing needs of all the companies and government entities in the region. "
Next, he supports the Taverny team, strengthening the two-man crew which includes an archivist who provides support services at client sites.
At Oise, at the Ressons sur Matz site, one of the company's oldest conservation centres, he dedicates a day to assisting the local manager who has been with AGS Records Management for 15 years and in whom he has complete confidence.
All customers are equal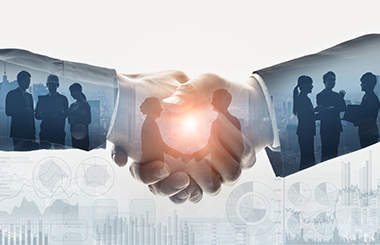 As a true operational relay, he also coordinates visits from clients who are eager to see the site where their records will be stored.
"After a visit, clients should have a thorough understanding of how our conservation centres operate," he says. "It's my responsibility to explain how we work and to highlight our compliance in terms of safety, traceability, and the proper functioning of our business processes."
In 2016, it took three Eddy Nait three months of hard work to get AGS Records Management recognised as a provider for the preservation and management of the Public Archive. "It's still a highlight of my career," he notes. "Management trusted me to oversee the operations in close collaboration with Fanny Dubrey, our quality manager."
For this logistics and transport expert, discovering the world of records management was a real eye-opener. But every client is equally important; no matter the volume of records to be stored, the quality of service is the same. "Every project, every customer is unique, and satisfaction our top priority," he explains.
Thoughtful management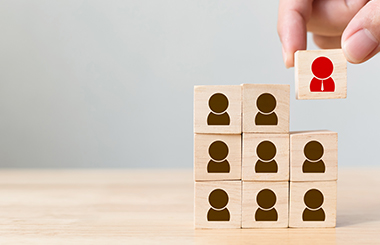 He brings the same goodwill to his employees, along with a genuine desire to build a strong team. He cultivates team spirit across all three sites by holding regular meetings, and he doesn't hesitate to move employees from one site to another when necessary. "Although the three centres are different, they work in the same way. The employees all know each other, so they have a good relationship when they work together."
The freedom Eddy Nait receives from his superiors supports this management style and encourages him to propose new ways of working. Although he appreciates their trust, he understands that it comes with the expectation of maintaining high standards in his work.
In the same way, he trusts his younger colleagues and hopes to provide them with a springboard of their own. He believes this is the way to create loyal, motivated employees who are ready to enter the field.
For more of our services be sure to visit AGS Records Management.