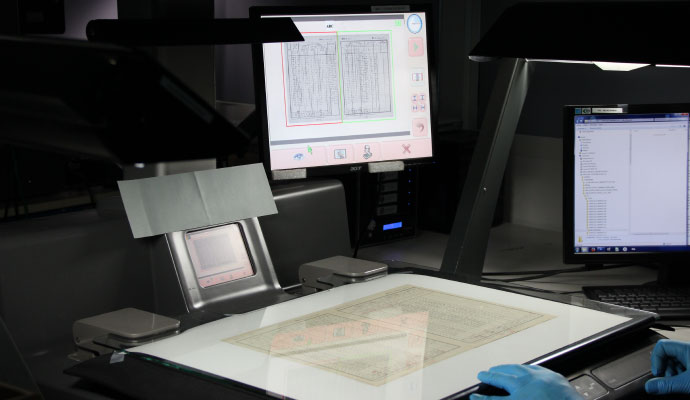 Arkhênum, one of the leaders in heritage digitisation in Europe, has reached a new milestone. Based in Bordeaux since 1999, the company is now heading for the international market. It recently opened new permanent preservation and digitisation centres in Geneva and Berlin. "Our wish is to better serve heritage wherever it is, » says Laurent Onainty. "Being as close as possible to our clients and providing them with tailor-made services is a major asset in the group's development."
Located in the suburbs of Berlin, the German centre is home to three digitisation operators, a quality controller, a project manager, and a contract manager. It also offers durable physical and electronic document management services.
Digitisation project: 42,000 files to digitise
In total, the centre is tasked with digitising 42,000 files with a total of 2.4 million views as part of a two-year contract for the Brandenburg Police.
This digitisation is done on behalf of the Brandenburg Police as part of the project 'Electronic Evaluation of Personal Files of the Asset Review Office of the Berlin-Brandenburg Finance Council Presidency (1933-1945)'. The aim is to determine how many artworks were spoliated during the Nazi regime and where they are now.
The documents are from the German Finance Administration in Potsdam for the period 1933-1945. The archives to be digitised are files from the financial management during the Nazi period and include official and ancillary documents.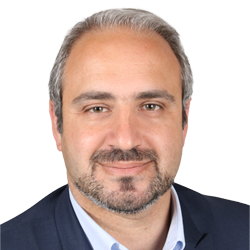 From restoration to digitisation
On the technical side, the files consist mostly of unbound A4 documents but also of more unusual formats. The project has been in a document preparation phase since the end of 2020, ahead of the digitisation stage. « Because of its importance and value, this digitisation project has been praised several times in the German press, » Laurent Onainty emphasises.
These new permanent centres are additions to the temporary on-site locations on the customers' premises. Arkhênum will soon be located at a German organisation with countrywide coverage in Leipzig.
To be continued …